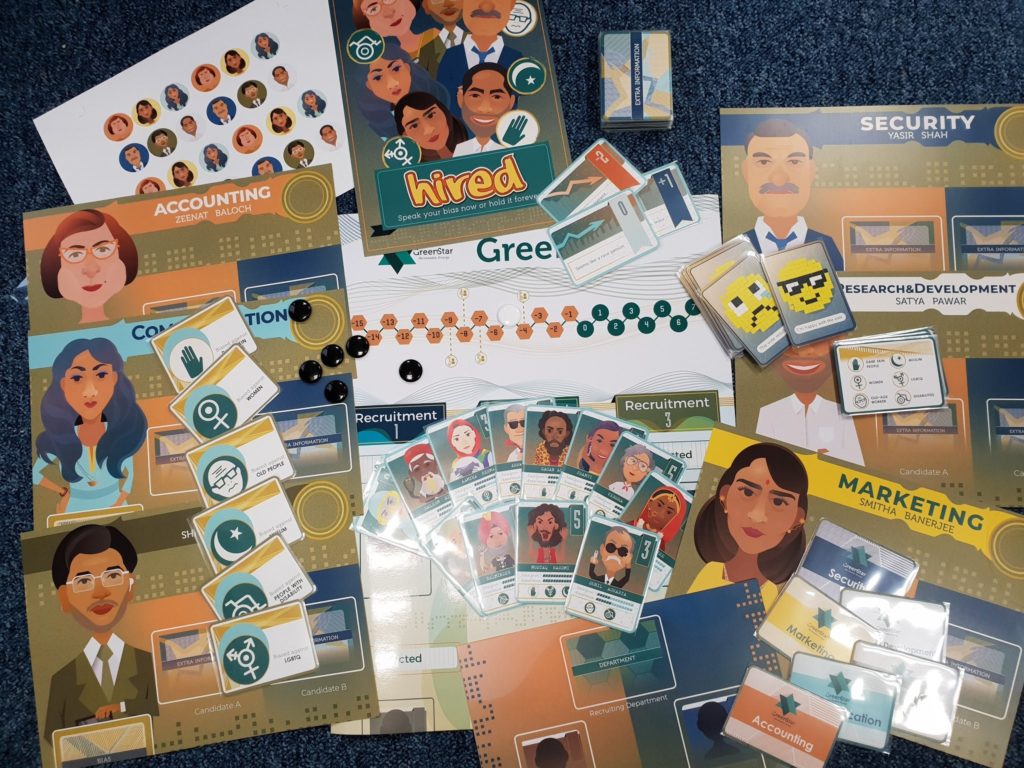 IncLudo
IncLudo is a European project trying to developp inclusivity inside business companies in India. The main target discriminations are: women, sexual orientation, handicaps, islam, age and racism. More than 500 of these 4 games are curently used in India to prevent discrimination.
---
Hired - A boardgame where players take the role of the HR board and try to recruit the best candidates to save the companie. There is only one problem... each of them are strongly biased.
---
Another Day - While the new boss is not arrived yet, you are in charge to keep the companie apart. All your choices have consequences in this visual novel.
---
Pin My State - A boardgame mixing quiz and ressources management where all players are learning culture of different part of India.
---
Pirate Partage - A hybrid party game where pirates with different physical handicap have to share their treasure.
Personal Role

Game Designer & Producer

Employer

CRI - Centre de Recherches Interdisciplinaires

Date

2016 - 2018